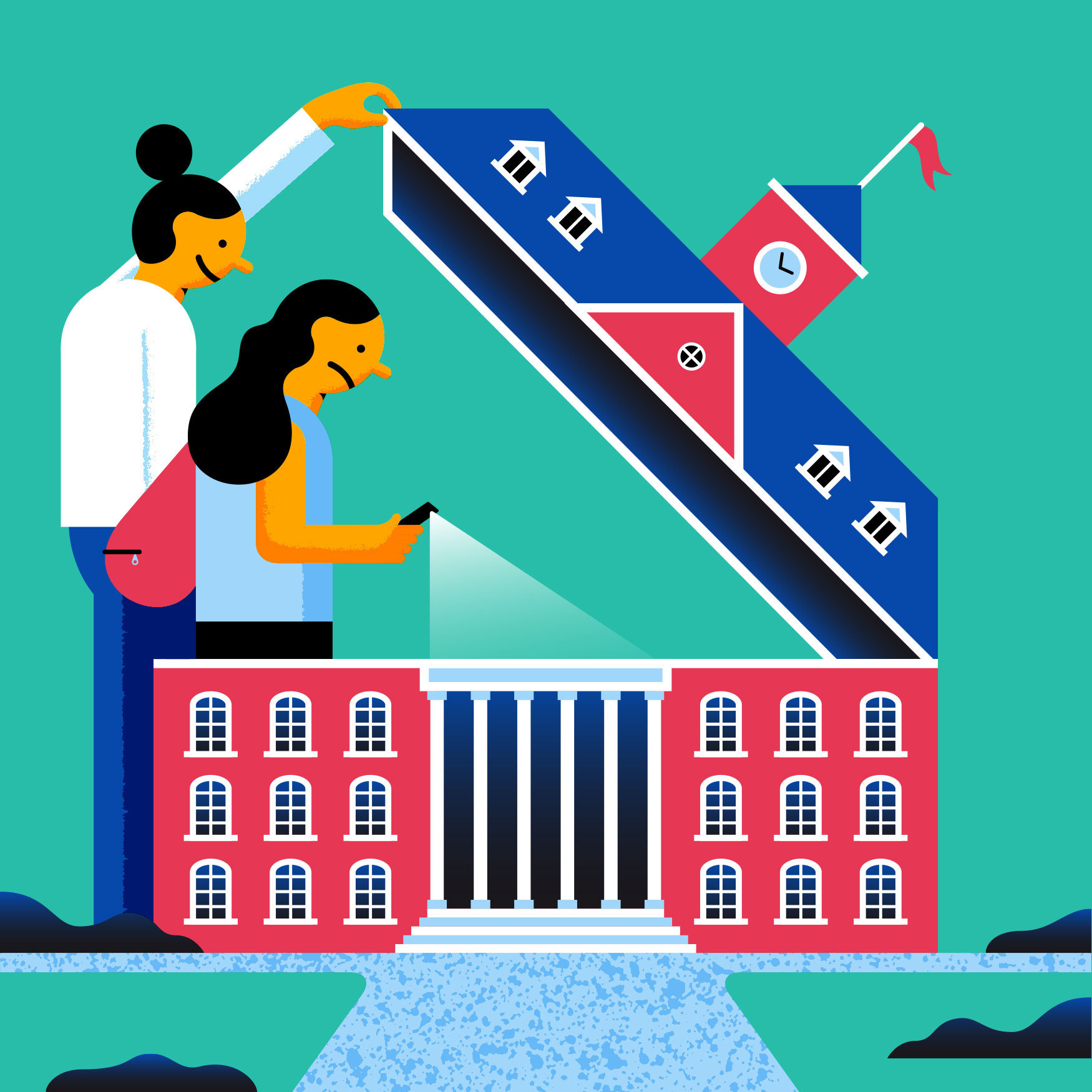 As informative as virtual tours and webinars can be, they don't compare to exploring a college in person! With restrictions being lifted around the U.S., colleges are eager to resume offering on-campus visitation experiences for prospective students and families.
Since every college's policies and offerings will vary (and are potentially evolving) be sure to carefully review the available options and reach out to the college's admissions office with questions before you make travel arrangements. Options may include small group tours, drive-thru tours, personalized individual visits, or self-guided tours. Colleges may not be able to accommodate a walk-in tour request so it is important to plan ahead.
Remain mindful of CDC recommendations and Jesuit policies pertaining to travel. Your campus visit experiences should be informative, fulfilling, and safe!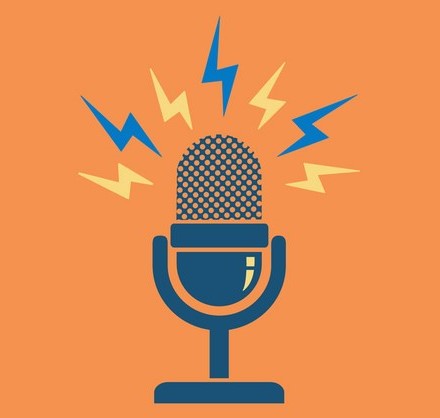 Between road trips, yard projects and long sunny hikes, summer can mean lots of opportunity to listen to podcasts. Here are a few one-listen-wonders recommended by Director of Learning Support Colleen O'Mahony:
How to Have a Productive Summer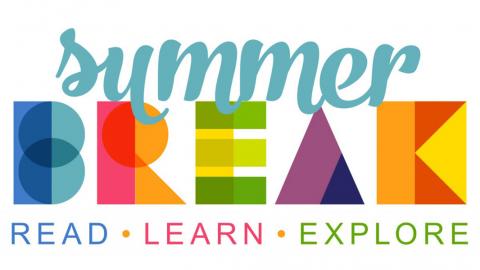 "So, what are you doing this summer?" is one of the most asked questions of teenagers this time of year. Summers can be used in many ways, like exercising and staying active, traveling, trying out new experiences, spending time with family and friends, or just taking a break. While there is no right or wrong way to handle these next few months, below are five simple things you can do to help make it a productive time:
Volunteer. Help serve those in need.
Get a Job. Earn a few extra dollars and develop skills.
Test Prep. Utilize practice tests or enroll in a prep program/class. Reading is a great way to prepare, too!
Take a Class. Explore new subjects in person, online, for credit, or for no credit.
Use Your Imagination. Start a project, be creative, be collaborative.
Career & Major Exploration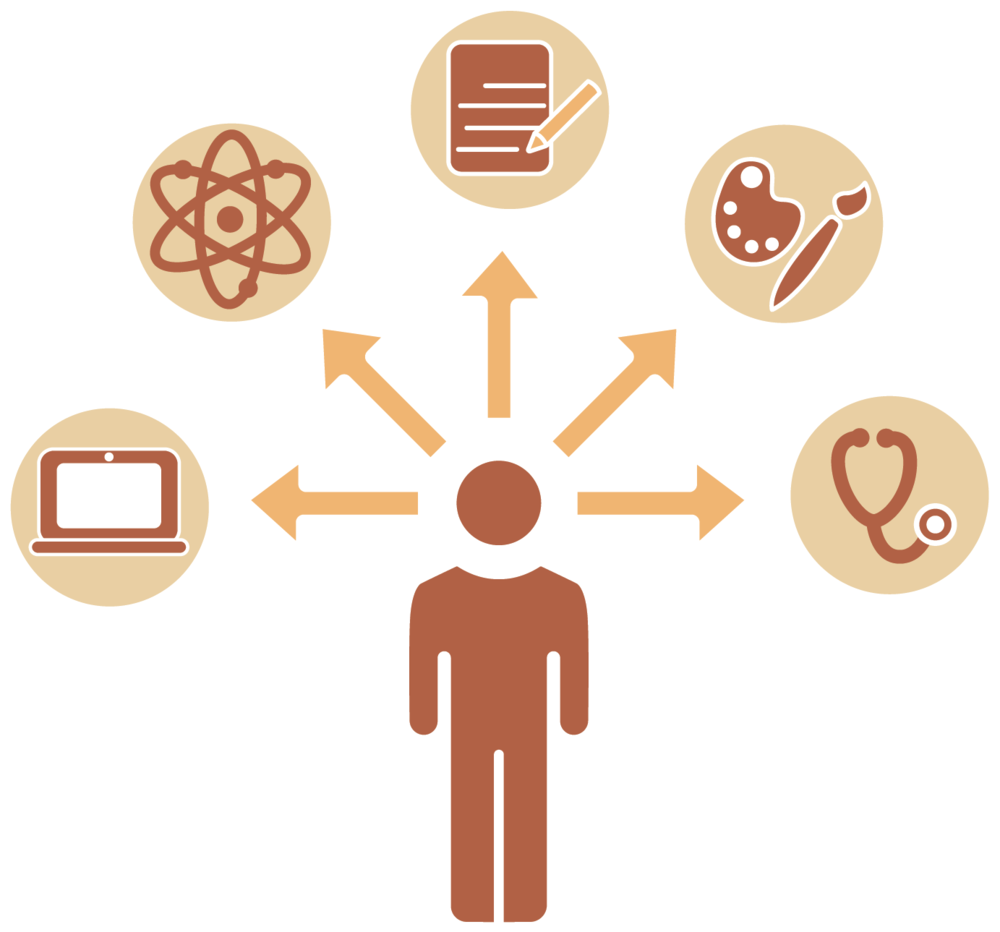 Many students are not sure what they want to study in college, do not feel ready to choose a career, or have a variety of academic interests and want to combine them.
Colleges support students' major and career exploration through robust academic and career advising services. In addition to guiding students to pursue a combination of majors, minors, and certificates, many colleges offer programs that are multidisciplinary, interdepartmental, or self-designed. For example, Rochester Institute of Technology (RIT) has fully embraced the concept through their "new economy majors" which blend classic majors with areas of specialization in a unique way. Vassar College, University of Washington, Sarah Lawrence College, Reed College, Seattle University, New York University and University of Puget Sound are other options known for their cross-disciplinary or self-designed options.
The College Board has partnered with Roadtrip Nation to give students free access to Career Finder, an interactive major and career exploration tool.
As students explore colleges, academically engaged students may consider how an honors program can enhance their college experience. Honors programs serve as a component of an undergraduate degree by supplementing core courses and, in some cases, major requirements with honors sections. This is similar to how Jesuit students take honors or AP courses to fulfill their high school graduation requirements. Honors programs provide small classes, dedicated advising and may offer special residential communities, research experiences, and study abroad programs.
Students often apply to honors programs during senior year. For example, when a student applies to the University of Oregon, the student can indicate if they would like to also be considered for the Clark Honors College. An intent to apply for the Clark Honors College will open up a series of questions, including long answer essay questions, that will provide Clark Honors admissions a glimpse into the student's interest in deep academic inquiry. The student will ultimately receive separate admission decisions from both UO and Clark Honors College. Clark Honors College admission is selective and holistic reporting a high school median grade point average of 3.90+ for admitted students.
Other regional honors programs are offered at the University of Portland, Gonzaga University, Portland State University, Seattle University, University of Washington, and Oregon State University.
We encourage students who desire an engaging, intellectually challenging, discussion-based experience to explore the many benefits and opportunities available within undergraduate honors programs.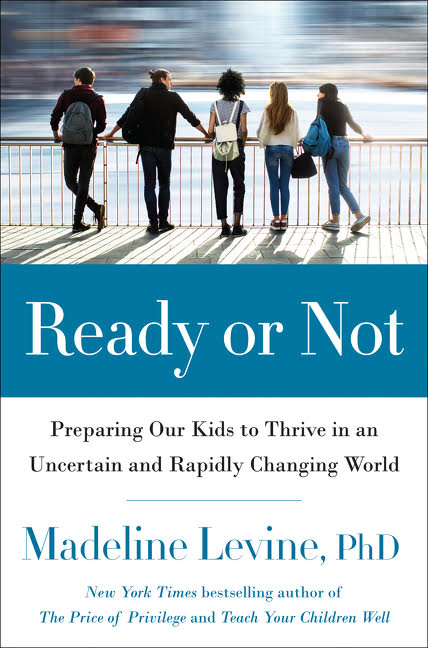 Freshman Parent Workshop
Each year the Counseling Department hosts a series of Freshman Parent Workshops specifically designed to provide information and support to freshman families as they begin the high school journey with their student.
The first Freshman Parent Workshop of the 2021-22 academic year will be Wednesday, September 22nd. We will discuss the book Ready or Not: Preparing Our Kids to Thrive in an Uncertain and Rapidly Changing World, by Madeline Levine, PhD. This will be an opportunity to dialogue with other freshman parents on important topics raised in the book and a chance to meet your student's counselor. Look for more information in early September.
Parents in Partnership
PiPs in spring 2021 included a presentation on Adolescent Meaning Making with Dr. Gabriel Valez (March) and a discussion on Teen Anxiety with Kevin Ashworth (May). Log in to the Parent Portal to view a recording of these sessions.